I just wanted to say a great big massive thanks for all your assistance for organising the Faulty Towers entertainers for our Conference. The Conference was a hit and I'm seriously going to have a big job trying to top it next year. Thank you soooo much for all your help with organising this.
Minova Global
Sonya Froschauer
The event had a wonderful family friendly atmosphere, and embraced our rich cultural diversity, which is a reflection of modern day Australia.
Mayor for Liverpool
Wendy Waller

Easily our best event ever! Thank you so much for taking care of everything (and I mean everything) for us!
Can't wait for the next one!
Growthbuilt
Colin Rahim

Wouldn't have been possible without you! Nice one team. Given you guys rock.
Herbalife
Paul Yoon

Many thanks for your help with Justice Crew and my team, we have received overwhelming feedback from our Members who thoroughly enjoyed the Welcome Party.
Thank you again for everything. It really was such an incredible night.
Herbalife
Kristen Donnelly

On behalf of my Aim for the Stars Foundation, thank you so much for your support of 'A Starry Night' Gala Ball, held on Friday 5th September 2014 at Four Seasons, Sydney.
It is with sincere gratitude that we write to you expressing how much we enjoyed 'The Shufflers'. The band absolutely went off and without your support the night certainly would not have been the success it was.
Aim For The Stars
Layne Beachley

I just wanted thank everyone for their efforts in making last Friday a terrific night!
There's been nothing but positive feedback from everyone who attended. Everyone's been saying that it was the best Christmas Party we've ever had in GraysOnline history.
GraysOnline
Rie Kubo

Just wanted to say a BIG thank you, for a wonderful Saturday night of entertainment! Everyone is extremely happy still from Saturday as they all partied on.
That was the best Christmas Party Ever, and I am hopefully sure we will be back next year!
Arup
Alicia Benjamin
Such a pleasure working with you! Thank you very much for all your work, Larry and Sean were impressed, and the feedback from media and agents was terrific too.
Intercruises
Anna Bathgate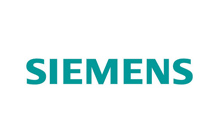 A.P.E Events were incredibly helpful from the conception of our Latin Night's themed event through to the final performance of the evening.
Having a cheerful A.P.E representative/Event Manager on site was extremely handy as they took care of everything so I needn't worry about micro managing the event and I could sit back and feast my eyes on he visual delights provided.
The artists energized the room and atmosphere with their spectacular performances and the audience participation was incredibly funny!
Siemens
Linda Jane Davies