Thanks for the talent last week, they were amazing… again and was truly well received.
Executive Assistant Network
Suzy Thomas

Thank you for your help in making the evening a success. Social media coverage this morning is all hugely positive around the world
Retail Knowledge
Mark Emmott

I just wanted to say a great big massive thanks for all your assistance for organising the Faulty Towers entertainers for our Conference. The Conference was a hit and I'm seriously going to have a big job trying to top it next year. Thank you soooo much for all your help with organising this.
Minova Global
Sonya Froschauer
The event had a wonderful family friendly atmosphere, and embraced our rich cultural diversity, which is a reflection of modern day Australia.
Mayor for Liverpool
Wendy Waller

Easily our best event ever! Thank you so much for taking care of everything (and I mean everything) for us!
Can't wait for the next one!
Growthbuilt
Colin Rahim

Wouldn't have been possible without you! Nice one team. Given you guys rock.
Herbalife
Paul Yoon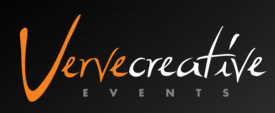 Hey team,
Thank you with all of my heart for your support of yesterdays event. I hope you all enjoyed the night and the crowd you brought to the event had a good time. I really appreciate everything you did for the event.
Verve Creative
Megan Peters

Thanks for an epic set up on Friday. It looked unreal. You guys ran your side of things like a dream.
NUCLEAR PUBLISHING
Michael Downs

Many thanks for your help with Justice Crew and my team, we have received overwhelming feedback from our Members who thoroughly enjoyed the Welcome Party.
Thank you again for everything. It really was such an incredible night.
Herbalife
Kristen Donnelly

The Hotel School Sydney recently had the pleasure in working with A.P.E Events for their 25th Anniversary Celebration. A.P.E organised all aspects of our theming, music and additional entertainment, with no request being too small. Our venue was elegantly styled and completely fitted our brief of an 'elegant, silver, 25th Anniversary'. The music was great and the Moveable Feast ladies were not only a huge hit, but a great talking piece! We would highly recommend using A.P.E Events for any event needs and wouldn't hesitate in working with them for our own future events.
Nicole Burnheim
The Hotel School Sydney