No matter how big or small event you are organizing, it requires a large amount of planning and arrangement. Of course, planning an event is time-consuming and most of the times frustrating.By hiring a corporate event company, you will need to worry about managing, organizing, or preparing budget for the event. The event agencies work within the set timeline and manage all requirements needed for making the event wonderful. All you need to do is book an event agency and give the entire charge of the event to the management of the agency. A.P.E Events is one of the Australia's renowned event production agency with over 15 years of experience in event and entertainment industry. It is the only event company that has in-house departments across entertainment, visual, audio, and event/design management.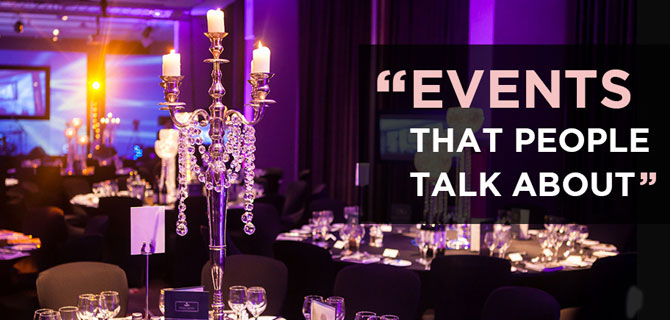 Corporate venue hire can mold the event, be it a corporate party, birthday party, a special event, wedding, business dinners, or more formal affairs, the management of the event by a specialized company leaves no stone unturned in making a memorable experience. The event management agency is trained to handle the entirety of the event. The dedicated design team ensures to turn the event into most enjoyable and bespoke experience. They have the capability to plan and execute all the requirements and services effectively.
Services provided by the event company
Event theme, branding and collateral
Itinerary/Agenda of the Event
Wide-range project management
Communication in the midst of attendees
Venue and supplier contract negotiation
Securing speakers and entertainment
Seating list
Venue decoration, lighting, AV
Menu design, catering and banqueting
The service provider plans and executes everything in such a manner that it would promote the business growth at ease.They have a complete provision for making arrangements and organizing corporate events in short notice period. The work force of APE is well experienced and has thorough knowledge on using tools and sound and lighting equipment, which provides for efficiency throughout product execution.APE also employs a professional group of photographers and video makers who have years of experience in the industry and ensures best quality audio-visual production.
If you haven't planned a big event yet, then you should choose an event planning company who can help create your event memorable.If you are inquisitive to know more about the services offered by A.P.E Events for corporate venue hire, you can simply submit an enquiry in APE's website to check the cost and management facilities and compare different companies.
Therefore, it is always recommended to check the services provided before seeking services from an event company.