When it comes to organizing a corporate event, cost is one of the most basic and important things to consider. Keeping this in mind, event managers always do their best to organize an event. It is recommended you hire a professional event management agency to simplify the process. There is no need to pay extra for services and you can still have a hand in organizing your event. You can also do it yourself but it could cause you extra stress and mistakes will be a larger possibility. Approaching professional event managers is hence a better move in this context. In the long run, event production managers can help you and benefit you in many ways.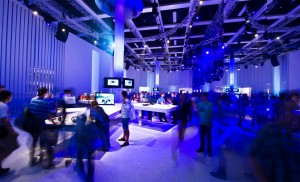 Event managers dedicated to make your event memorable

Though you might have in-house team to organize the event, your staff may have more important tasks to execute. To avert a crisis occurring due to any situation such as this, hiring the services of corporate event management is ideal. They ease employee stress, especially when trying to balance business and the Christmas season. Event managers can easily organize events, helping you to be productive in your business, whilst working toward making your event a grand success
They leverage an extensive network

Corporate event management companies have vast network to use. These firms have connections to guarantee the success of your event. They help your business to save money through their vast industry knowledge and connections. These companies have contracts with various service providers, which enable them to strike better deals compared to non-contract service requests. This means you can effortlessly find amazing services that are both beneficial to your event and affordable. For example, they could bring along a fog machine that fits well within your budget but would not have without a pre-existing contract lowering the price.In addition, you can alsobe introduced to several effective services, some which you were previously unaware.
Indeed, it is a challenging task to organize an event.In fact, much more difficult than you may expect at first. The event may result in failure if people don't attend. Hiring a professional corporate event management company is effective in this regard, as the involved professionals know precisely how to handle events successfully.