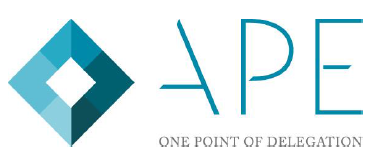 When reputation is paramount in an industry which changes by the second, having a name which is synonymous with excellence is only achieved through years of hard work – this is the testament A.P.E has created.
The vision of A.P.E has grown from establishing a boutique booking agency, talent management and legal entertainment consultancy service – primarily to help artist friends within the industry – into a multi-faceted event company, servicing clients within the corporate sector with all of their event requirements.
In doing so, using wholly owned in-house departments comprising of, talent agency, audio visual department and event design/management. Thus, allowing their clientele One Point Of Delegation from the only Event Company not needing to outsource services and thereafter attach margins to them.
AUSTRALASIA'S ONLY FULLY OPERATIONAL ONE STOP EVENT SHOP.
This revolutionary practice of simplifying event service delegation has seen A.P.E P/L awarded the Event Management, Audio Visual Design as well as Entertainment Facilitation of leading events by international brands such as Coca-Cola Amatil, McDonalds, Google YouTube, Herbalife, Mercedes and Rotary International. In Australia, we are lucky to count many large national corporations such as Big W, Stockland, Clipsal-Schneider, Allianz, Perpetual, Bank of Queensland, MasterCard and ADMA as repeat and regular clientele.
There are many who say they know corporate events, but none other who can deliver a turn-key solution that an A.P.E P/L finely orchestrated event production is able to, whilst guaranteeing their clientele what money simply cannot buy…
PEACE OF MIND
www.apeevents.com.au
www.applesandpearsentertainment.com.au